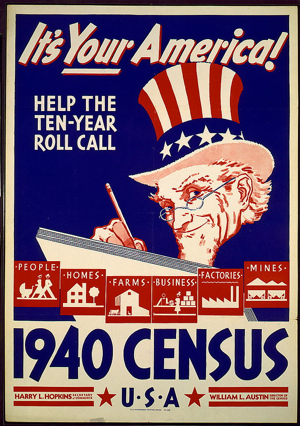 The National Archives has released photographic images of all census forms collected in April 1940. Census records, by law, are released 72 years after collection, and the images are now available to download. FamilySearch.org has an indexing project that will make these searchable, but our area has not been indexed yet.
See the 1940 census home page for more info.
Update 7/17/2012: The images are now searchable.
View census by township